23.0.0.162
Adobe Flash Player is the complement for Firefox that allows you to enjoy multimedia contents from your the web such as videos, animations and applications

The complement that brings out the best web multimedia
Flash Player is an Adobe complement that allows you to view and play any multimedia content correctly. If you don't have this plug-in installed, you probably won't be able to see the animations, menus, buttons and videos that crowd many websites. So if you want to enjoy spectacular 3D effects on your browser, you'll have to get hold of Adobe Flash Player.
Adobe's solution to enhance multimedia contents on the web.
Main advantages of Flash Player
Once you install this complement in your browser, you'll be able to enjoy interesting advantages and browse the Internet without any kind of visual restriction.
Allows you to enjoy multimedia contents, videos and applications without any problems, both on the screen as well as on the browser.
New options for application developers, like hardware acceleration, the use of vector data, support for advanced text and the generation of dynamic sound.
Simplified local storage management, to manage a greater control of the user privacy.
The technology developed by Adobe has helped to encourage the multimedia side to Internet for many years. Sites like YouTube and other online gaming and video portals have used it to take their contents to any web browser.
However, over the last few years, loads of security issues have appeared. It's no longer considered a standard, and now other technologies like HTML5 are becoming more and more popular. That's why plenty of developers have decided to leave it to one side and develop using other tools.
Requirements and additional information:
Requires an Internet connection to complete the installation.
Antony Peel at Google +
Images Adobe Flash Player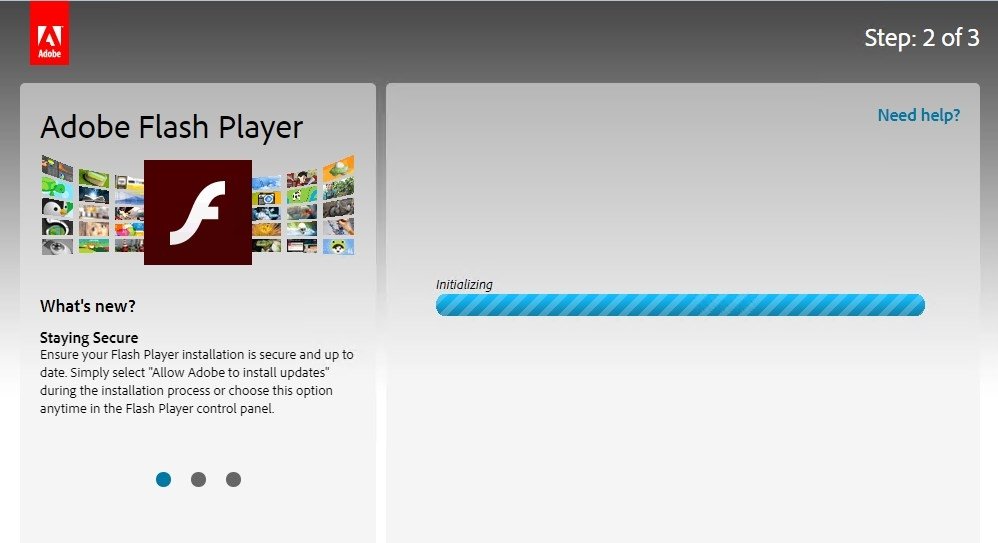 Play multimedia contents from the Internet on your phone